The Secret of Chimneys

by Agatha Christie
Published by HarperCollins on June 1925
Genres: Mystery
Pages: 273
Source: Borrowed: print book
Goodreads

A bit of adventure and quick cash is all that good-natured drifter Anthony Cade is looking for when he accepts a messenger job from an old friend. It sounds so simple: deliver the provocative memoirs of a recently deceased European count to a London publisher. But the parcel holds more than scandalous royal secrets. It contains a stash of letters that suggest blackmail -- and lead to the murder of a stranger who's been shadowing Anthony's every move. Discovering the dead man's identity means retracing his steps -- to the rambling estate of Chimneys where darker secrets, and deadlier threats, await anyone who dares to enter.
I can honestly say that I will probably never re-read this book in the future. It was honestly a trial to get through. The first 50 or so pages made no sense and then things get a bit smoother when Superintendent Battle arrives on the scene. But honestly, he is not even needed in this story since once again another person solves the crimes that are central to this story. I found the ending to be ridiculous and pretty implausible.
The central figure in this story is Anthony Cade. When the book begins he runs into his friend James McGrath and agrees to take on two jobs for him. He is to deliver a memoir from the late King of Herzoslovakia (I never want to read that name again). I was honestly baffled why anyone cared about these memoirs, but apparently they are very important. Anthony is also supposed to return some letters to a woman who wrote them.
Now besides Anthony, we also get several other characters we need to become familiar with. George Lomax who is a British politician, Lord Caterham, who lives at Chimneys,  Virginia Revel, she stays at Chimneys and is related to George, Bill Eversleigh who works for George and also seems to be flirting or something with Virginia and various other people along with Inspector Battle. I can usually keep people straight, but I had a hard time int his book.
I didn't understand the character of Anthony or Virginia really. Virginia gets blackmailed, realizes the blackmailer made a mistake, but likes the sensation of it so much she decides to not tell him she's not the woman he's looking for. Anthony comes across Virginia and moments later is helping her deal with a dead body she finds in her home with no questions asked. I mean there were ludicrous moments dancing through this book, but those two are at the top of my list.
There are other characters in this one, but they are so underdeveloped I just don't want to get into them at all.
I will say that Battle wasn't needed in this book. He didn't do anything and solved nothing.
I really didn't care for the writing in this one either. Pretty much what I got from it was that Christie thought that all countries should be ruled since people without having a strong ruler would not be better than what they are. Also the racism that was prevalent at the time pops up in the book too. When a character announces he got married, another character freaks out that he may have married a black woman in Africa. And the man who gets married remarks:
"Come, come, it's not so bad as all that, said (redacted) laughing.

She's white enough–white all through, bless her."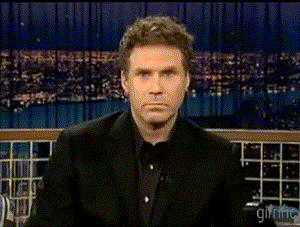 The flow was pretty awful until Battle shows up I thought. Once he arrived, the plot flowed a lot better. But honestly I am still surprised Christie even had Battle in this one. He was not necessary to anything. Anthony keeps going on about how smart Battle is and how afraid of him he was, but really? I didn't get much from Battle besides how his eyes twinkled. Seriously be prepared to read that a lot, Christie loves that word.
The ending was so random and I actually just shook my head. I was shocked at the surprise marriage between two people who literally just met. And then a random reveal of identities and I was wishing for a Poirot novel before the end.