We Are Okay by Nina LaCour
on February 14th 2017
Genres: YA, Glbt
Pages: 240
Source: Borrowed: ebook
Goodreads

"You go through life thinking there's so much you need. . . . Until you leave with only your phone, your wallet, and a picture of your mother."

Marin hasn't spoken to anyone from her old life since the day she left everything behind. No one knows the truth about those final weeks. Not even her best friend Mabel. But even thousands of miles away from the California coast, at college in New York, Marin still feels the pull of the life and tragedy she's tried to outrun. Now, months later, alone in an emptied dorm for winter break, Marin waits. Mabel is coming to visit and Marin will be forced to face everything that's been left unsaid and finally confront the loneliness that has made a home in her heart.
So I fell in love with the cover of this book and decide that was it I was getting this book. I have to remember that a great cover does not always equal a fantastic book. I think I am getting a little burned out by YA books about grief. This book reminded me of all the worse parts of The Square Root of Summer. I get that people respond differently to grief. But I had a hard time with the main character (Marin) shutting everyone away similar to how her grandfather did when she finds out about things he has kept hidden from her all her life. And honestly the flow of this book was pretty bad. I was bored for about a good 3/4 of it. I just felt like the majority of the book was too angsty for me to really get into. I also had a hard time with Marin being able to just quit her life so to speak. I think if we had more developed secondary characters it would have come together to me. But Mabel felt like an archetype and her parents were too perfect to be real. Heck even Marin's grandparents friends' were too perfect in their reactions to Marin just ignoring all of them for months. I wanted someone to yell, scream, to call her selfish, to suggest you get counseling, etc.
"We Are Okay" has Marin at her first semester of college. She is nervous because her best friend (Mabel) who she has not seen since the summer is going to come visit her at her dorms in New York (Marin's dorms). We don't know why at first that Marin is staying in New York and not going home, but eventually the story starts to unfold and we find out that her mother died when she was 3 and her grandfather died fairly recently.
I guess my main thought is that I don't think I could have done what Marin did. I don't think I could run out on my whole life and abandon friends and especially a best friend and just ignore everyone for months. Heck, I wish we had gotten the perspective of Mabel in this one since I don't get how she was able to persevere and still make sure that Marin saw her after months of silence. I don't think I could have been that forgiving. I would want to be, but God knows I am not perfect so I would have held a grudge. That said though, I did end up feeling nothing but pity for Marin from the beginning of this book til the end. It is a long meandering story, but eventually you get to see the real grandfather that she had and you realize that she has been cheated of a life where she could have grown up listening to stories about her mother, looking at pictures of her mother, even getting her mother's hand me downs. A character tells Marin late in the book that she has been betrayed, and honestly she was. There was a scene earlier in the book that I felt was off based on her grandfather's reaction (he is angry that a nun dares to talk about grief with him over losing his wife and then his daughter) and of course later I get to the reveals and realize why it read as off to me.
But since most of the book is Marin hiding the truth about her life for most of the book until the very end you may get bored and quit before the revelations are brought forth.
Then I think that LaCour made a mistake with her ending. I think since most of the book was in a deep/dark place, to have it change pretty suddenly the way it did, didn't feel realistic. For me, I wanted someone somewhere to sit down and have a conversation with Marin about her options and how maybe going out of state and spending a crap ton of money on school was not the smartest thing.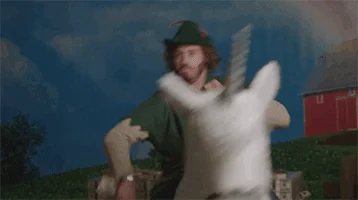 I can see how for Marin it may have been easier for her to just go off and pretend to be some other girl, but honestly it strained credibility with me that she would be able to just go off an hide and no one from the police, insurance company, mortgage company for their home/car, etc. would just quietly went away. I mean a freaking bill collector called me the day of my mother's funeral and did not give two craps about the fact that I was about to head to the Church. Also, Discover, this is why I loathe you to this day.
Anyway, we hear through the whole book about her roommate Hannah and of course Mabel. And I wish that LaCour had added in more information about Hannah. Cause for me, Hannah was the unsung hero in this book. She realized that something awful had occurred with Marin and drew her back into the world. And I smiled at the scene we get of Marin finally decorating her side of the room and texting a picture of it to Hannah who sends back two high fives with a heart in between the high fives. So when Mabel asks Marin about someone else maybe being there that Marin is interested in, my first thought was honestly of Hannah.
I was already guessing where things were going with Mabel, but reading about Marin angsting about it through the majority of the book just left me bored. I will say though that LaCour does a great job of showing that just because Marin wanted to pretend the world stopped that other people had to go on.
The writing I found to be too descriptive though. There's a lot of commentary about loneliness, ghosts, Jane Eyre, etc. I know as a reader I am supposed to be thinking about how Marin has lived with her mother's ghost all her life and how she doesn't even know much about her due to her grandfather not discussing her with him. But by the end of the book we definitely get clued in how a person's ghost can leave some people gutted past healing.
LaCour keys you into timelines though cause at the very bottom of a chapter ending in text she will show you the month you are reading about. If there is nothing there though (date wise) just know yo you are back in the present with Marin (December).
The flow was up and down through the whole book and I found some of the chapters choppy.
The setting of New York felt cold, dark, and lonely. I can't imagine just sitting in a dorm over the holiday break for about a month. Also, am I just too old now, but I recall when I was in school no one was allowed to be in the dorms during the holiday breaks and over the summer.
The ending I know was supposed to leave me warm and happy, but instead my first thought was that someone needs to hog tie Marin and take her back to California.